The abbey received advowson of St Olof's Church in Norrköping.  There were several accompanying adjacent lots by the churchyard and the parsonage.  As the development of the village proceeded, the church became an important centre.  The conflicts around the ownership arose several times, according to archived documents.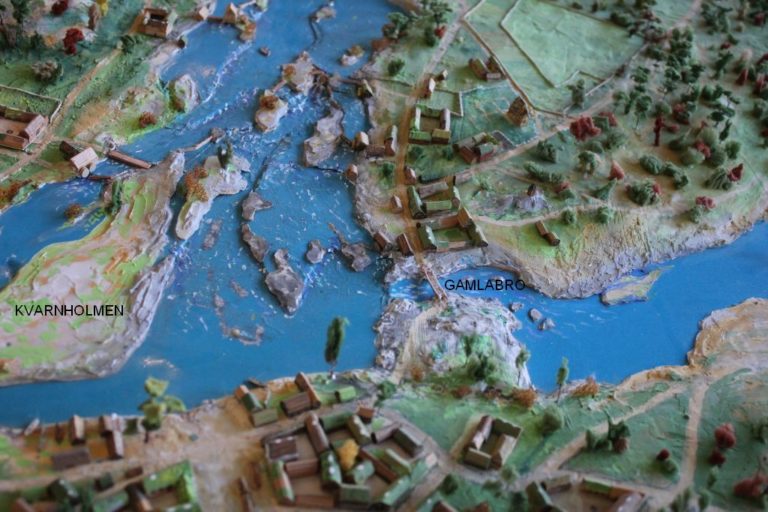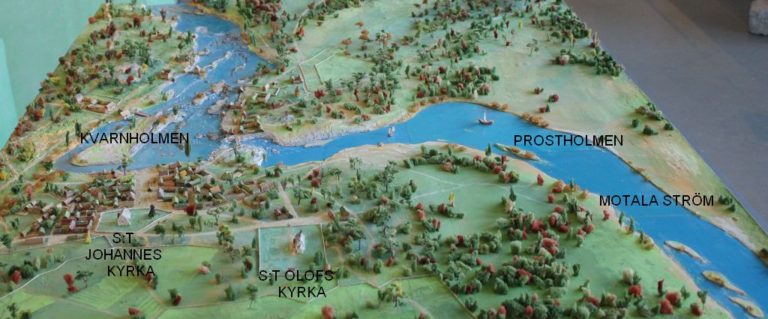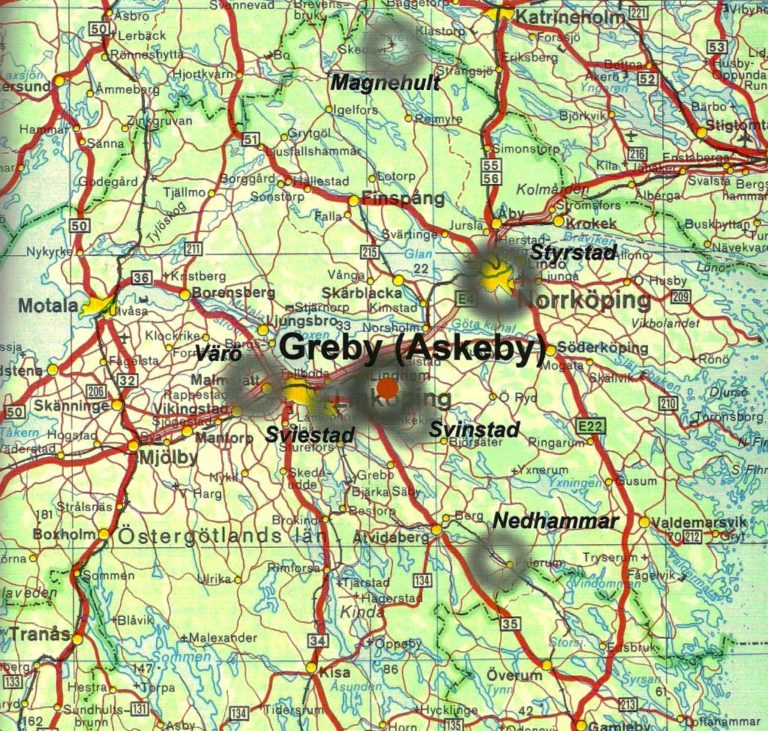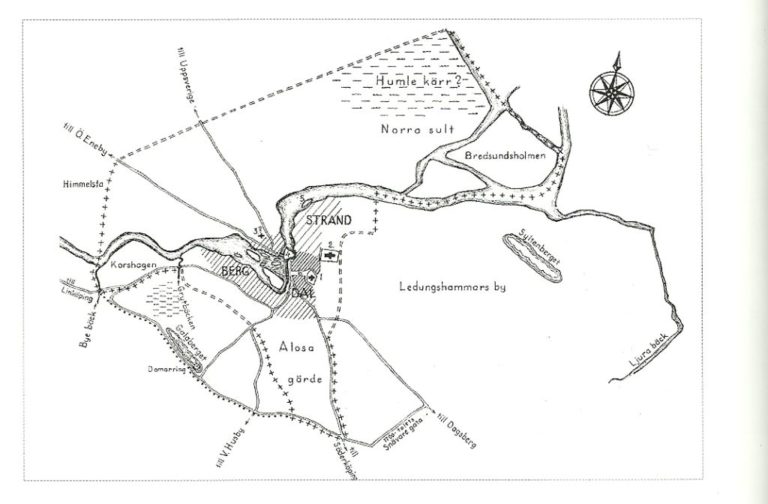 Norrköping
Askeby's properties expanded through King Karl Sverkersson's donation of Alosa's field in 1162 (the noble fields), Sandbo field, and part of Ledungshammar village, one of the king's assembly points for the navy.
Askeby was also guaranteed one third of the king's fishing in Kungslanen, Vaetlingvarpet, and the rich waters of Laxkaret and Kungskaret. The abbey was interested in at least two mills, the bigger standing on Kvarnholmen, today called Holmen.
There are many examples of real actions. In the 1380s Bishop Nils Markusson stated that, referring to the Pope's declaration of 1180, that St Olof's Church "since the beginning of times had belonged to Askeby abbey as an annex." The ownership issue was brought up at some instances during the 15th century, when the abbess felt reassured of support from Papal Nuncio.
Greby – Svinstad
The two parishes were the abbey's core area. Askeby abbey had advowson of Svinstad, present Bankekind. Most of the abbey homesteads lay within the parishes of Skärkind, Gårdeby, Svinstad, or Vårdsberg. In Askeby, almost all homesteads belonged to the abbey. We do not know of many peasant names, but we do know that "Isaac in Hyllinge" was an abbey farmer during the 14th century. The abbey probably owned between five and seven mills, most of them within the parish of Svinstad. The most well-known was Strömsbro mill.
Nedhammar
Nedhammar was, including homesteads, mill, and fishing, as it appeared, of great economical value, and was donated to the abbey in 1379.
Sviestad
Månestad was a guesthouse. There were several mills situated along Stångån towards Tannefors. In 1439, Askeby owned a mill in the parish of St Lars. It was sold to Vadstena abbey.
Styrstad
The parishes south of Lake Bråviken were traversed by several roads. This network of roads was used for the kings' tours. The area is characterized by a versatile medieval culture.
Magnehult
In 1439, the priest of Vingåker confirms a donation to Askeby abbey, consisting of sex homesteads at Tölingsnäs in Tisnaren, as a compensation for a grave in Askeby. The abbey owned several fishery crofts by the inlet and along the shore of Lake Tisnaren.
Värö
The ownership probably consisted of only a few smaller homesteads in Svartådalen.
Apart from a detailed description of the abbey's goods possession it also refers to the book "Nytt ljus över Askeby" (Askeby Abbey in a New Light), in the chapter "Klostrets rättardöme" (Abbey Foreman District) by Sven Hellström.
SH