The church of Askeby abbey was decorated with a magnificent altar, covered with an antependium, frontal cloth, in red fabric with fringes and embroidered apostles, and on the top an altar cloth.  The antependium was still intact after the fire in 1700, but was removed after some time, while the altar cloth has been preserved, and was in 1921 handed to the Swedish History Museum.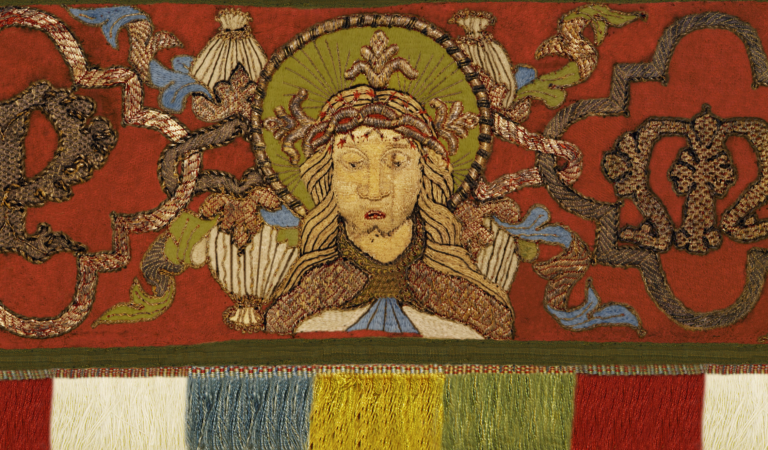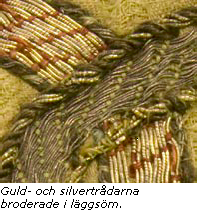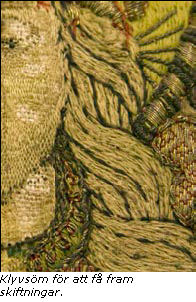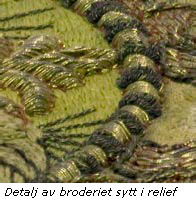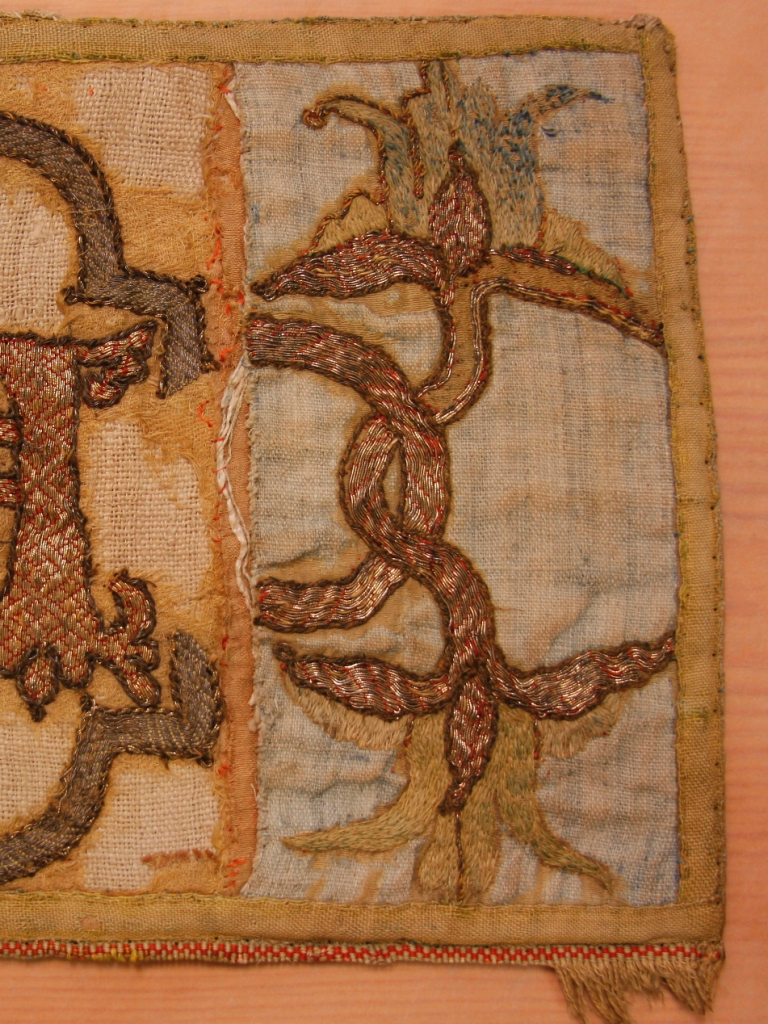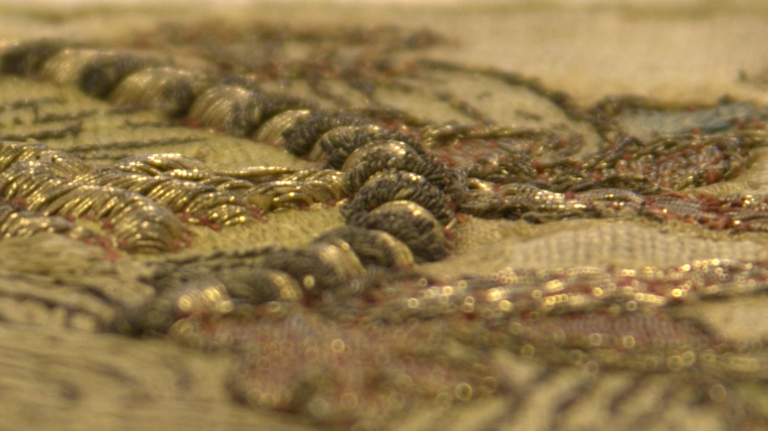 An altar cloth can be described as a border covering the antependium fastenings along the front of the altar table. The Swedish word is "altarbrun", meaning the edge of the altar, which is being covered by the cloth.
Askeby altar cloth is of exceptional value and proves how noble families in eastern Östergötland cared for the convent. The cloth measures 220 cm in length and 19 cm in width, mostly embroidered with golden and silver threads, and silk on red coloured silk. Originally there was also a fringe measuring 5 cm in width. The altar cloth is embroidered with vines having leaves and flowers. On the altar cloth you may see the embroidered words HIELP MARIA, adoration of Virgin Mary, and in the middle there is a bust of Christ wearing a crown of thorns, having a short, forked beard and long yellow hair. In the décor there is a number of blazons, that very specifically tell us about the patrons and donors of the abbey.
On the right side of the altar cloth, there is a part that has been added afterwards. This was probably a joining made before the work was completed, since the fringe and the edge has not been cut. It is hard to know why this joining was made. It is not very likely that it is mending, since both the fringe and the binding are intact. Could it be that the initial measuring was wrong?
The altar cloth was braided with a silk band, and having a long fringe of 5 cm at the bottom in colours of red, blue, green, yellow, and white. The woven fringe only remains in some parts.
The blazons give us unique information about some families who supported the foundation of the abbey. The medieval naming convention is rather difficult to handle, but it seems that the blazons on the altar cloth could be associated with the following houses: Sparre, Gädda, Bielke, Banér, Bonde, Brahe, and one undefined family.